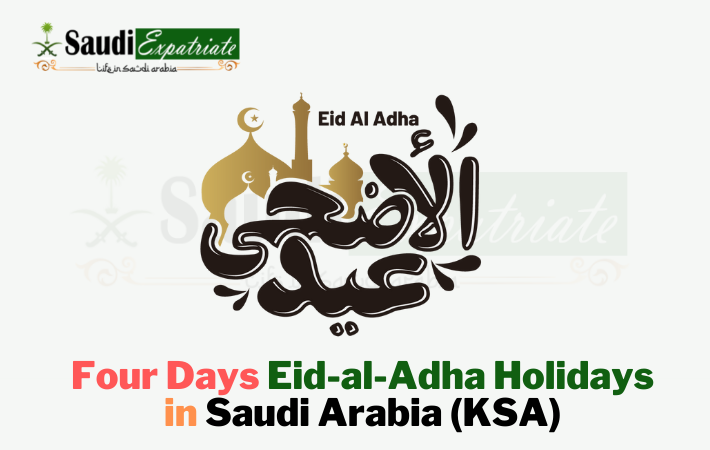 The Ministry of Human Resources and Social Development (MHRSD) in the Kingdom of Saudi Arabia (KSA) has announced that there will be four public holidays for the celebration of Eid Al-Adha for both the private and non-profit sectors in the Kingdom.
Eid-al-Adha Holidays in Saudi Arabia (KSA)
The ministry has announced that the holiday will begin on July 8, Friday, and will last for four days to celebrate the Eid
The Eid Al-Adha holiday for the two sectors lasts 4 days, starting from the day of standing in Arafat on the 9th Dhul-Hijjah, corresponding to July 8th, to the end of the 12th Dhul-Hijjah, corresponding to July 11th. July.
Eid Al-Adha or the Feast of Sacrifice is celebrated throughout the Muslim world to mark the anniversary of Prophet Abraham's willingness to sacrifice everything to God.
Eid Al Adha lasts four days and is an important opportunity for Muslims to visit close friends and relatives, visit graves, offer sacrificial meat and finally go to the mosques for Eid prayer.

news to Expatriates, Iqama, Visa, Jawazat, Jobs, Real Estate, Insurance, Banks and more. Subscribe to us now! and keep up to date.