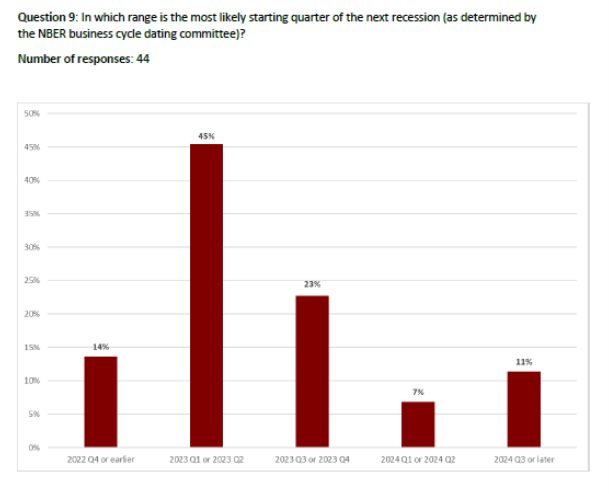 IGM-FTmid -September survey:
"This edition of the FTxIGM US Macroeconomists Survey discusses the likelihood of the Fed raising and maintaining a higher interest rate. It's also examining the possibility of a recession coming sooner than expected."
The modal response to the start of the US recession is 2023 Q1-Q2. Only 14% believe a recession has already started or will start by the fourth quarter of 2022.
In contrast, the modal response for the Eurozone is that a recession will start by the end of the year.