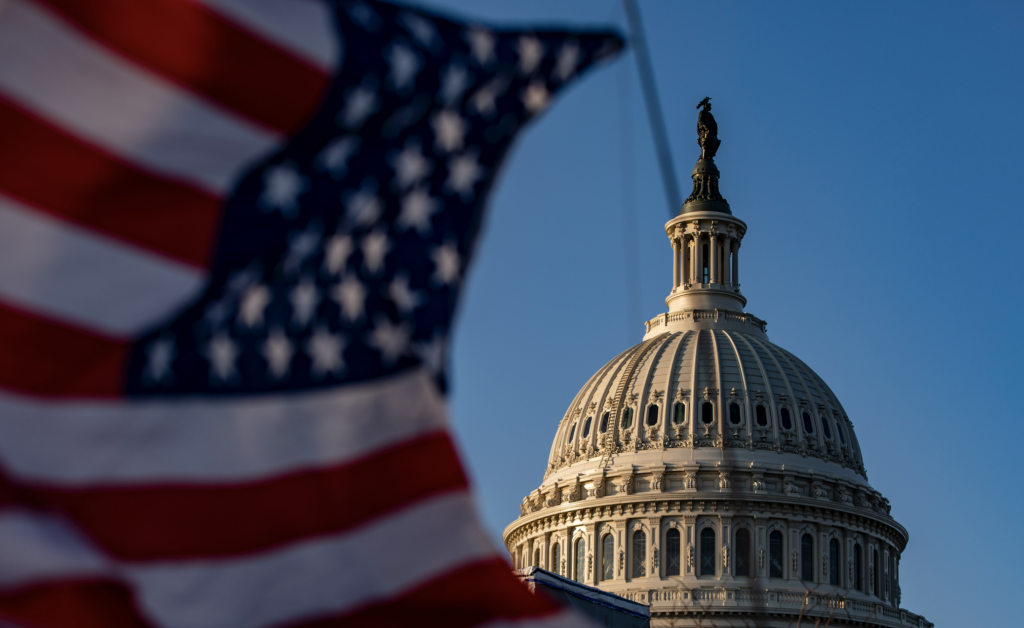 House Republicans released their Commitment to America Thursday morning, pledging to fight for a strong economy, a secure nation, a future built on liberty, and a government accountable to its people.
The Commitment to America promises Republicans will fight inflation and cut the cost of living, curb "wasteful government spending that drives up the price of food, gas, cars and homes," and increase net wages and create jobs that will improve pay off Well, and the stabilization of the economy through "pro-growth tax and deregulation policies".
Republicans also pledged to maximize the production of American-made energy, reduce gas prices, strengthen the supply chain, and end American dependence on China.
To make the United States a safe nation, Republicans pledged to secure the border, fight illegal immigration, reduce crime, protect public safety, and defend the national security of the United States by supporting troops and invest in an "efficient, effective military."
Part of the "Commitment to America" ​​also focuses on a "future built on freedom" — including efforts to encourage student success and empower parents in their children's education and fairness in women's sports To defend. And as part of that focus on a future built on liberty, lawmakers also pledged to compare big tech and demand fairness, as well as help Americans live longer, healthier lives.
To hold the government accountable, Republicans are pledging to uphold freedom of speech, protect the lives of unborn children and pregnant mothers, and protect freedom of religion and the Second Amendment.
Holding Washington accountable involves conducting "rigorous oversight to curb government abuse and corruption," "providing transparency to the American people," "holding the White House accountable for its incompetence," and "Social Security." and Medicare" to save and strengthen. and reducing public debt.
Republicans also pledge to "end special treatment for members of Congress by eliminating proxy voting and increase accountability in the election process through voter ID, accurate voter rolls and observer access."
Heritage Foundation President Kevin Roberts praised the political agenda on Thursday, saying that "Americans are demanding sane solutions after enduring nearly two years of disastrous politics by the far left."
"Fortunately, the conservatives in Washington are coming to the rescue. From parenting responsibilities to reversing inflation to securing the border and fighting communist China, the Commitment to America is a welcome plan for the 118th Congress," Roberts said.
"We need more leaders who have the courage to set an agenda, and I applaud leaders [Kevin] McCarthy for encouraging his caucus to do this," he added. "Conservatives want both a plan from Congressional leaders and a commitment to implement that plan. The Heritage Foundation is proud to have worked with Leader McCarthy on this agenda and we stand ready to fight for these ideas at the next Congress.
Heritage Action executive director Jessica Anderson also welcomed the plan, praising McCarthy for putting together "a clear plan to address the nation's most pressing issues."
"Now more than ever, America needs leadership from Congress and solutions like this that will support American families and restore American greatness," she said. "Heritage Action is committed to fighting for the Commitment to America alongside our seven priorities at the next Congress."
Do you have an opinion about this article? To wrap it up, please email letters@DailySignal.com and we'll consider posting your edited comments in our regular "We Hear You" feature. Be sure to include the article's URL or headline, as well as your name and city and/or state.