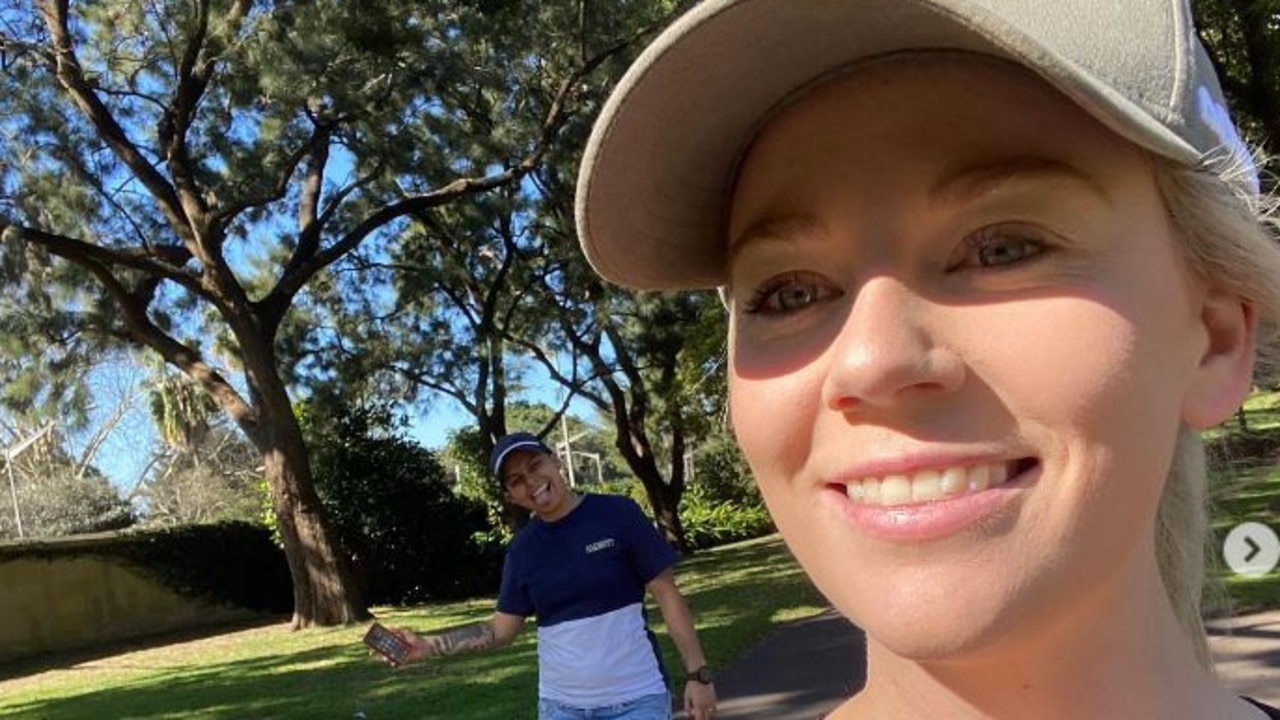 "Cocaine Cassie" Sainsbury has posted a touching tribute to her wife, thanking her for being her "motor" as she moves on from her chaotic past.
Sainsbury was found guilty of trying to smuggle 5.8kg of cocaine out of Colombia inside 18 headphone boxes in April 2017.
She was sentenced to six years in jail in Colombia, before being released early from Bogota Prison in 2020.
Sainsbury married 34-year-old computer technician Tatiana, who she met in a Colombian nightclub, in March 2022.
Sainsbury previously claimed she had been coerced into delivering drugs, and said there was proof she could not access – but in a recent interview, the Adelaide woman admitted that she "knew what was in" the package.
"Words can't ever explain what I feel everyday for the past I lived and for the people I hurt," she wrote in a lengthy Instagram post on Thursday.
"Going through such a thing, it changes you, I'm not the same person I was all those years ago and although you may not see it and I don't show it but that doesn't mean I don't hurt or struggle but I had to move forward because that's all I can do, I acknowledge my past but I can't live in it.
"But living one day at a time became just that little bit easier when I met my wife.
"She's my motor, she's the person that keeps me going and our life together is only just beginning.
"And a special thank you to all the people who have supported me throughout all these years, to those who have stood by me."
Now working as an English teacher, the Adelaide native told her 19,300 Instagram followers that her and Tatiana will live between Australia and Colombia.
"I'm excited to go back (to Australia) yes – don't get me wrong, my life is pretty much here in Colombia, and I'm starting a new English school. I'm married, I'm projecting myself in the best way possible," she recently said in a post on Instagram.
"We'll probably end up between Australia and Colombia because obviously her family is here so it will be like, some time here, some time there type of thing."
Sainsbury was engaged to Scott Bainbridge when she was caught with the drugs, and they broke up shortly afterwards.
Originally published as 'Cocaine Cassie' Sainsbury posts touching tribute to wife