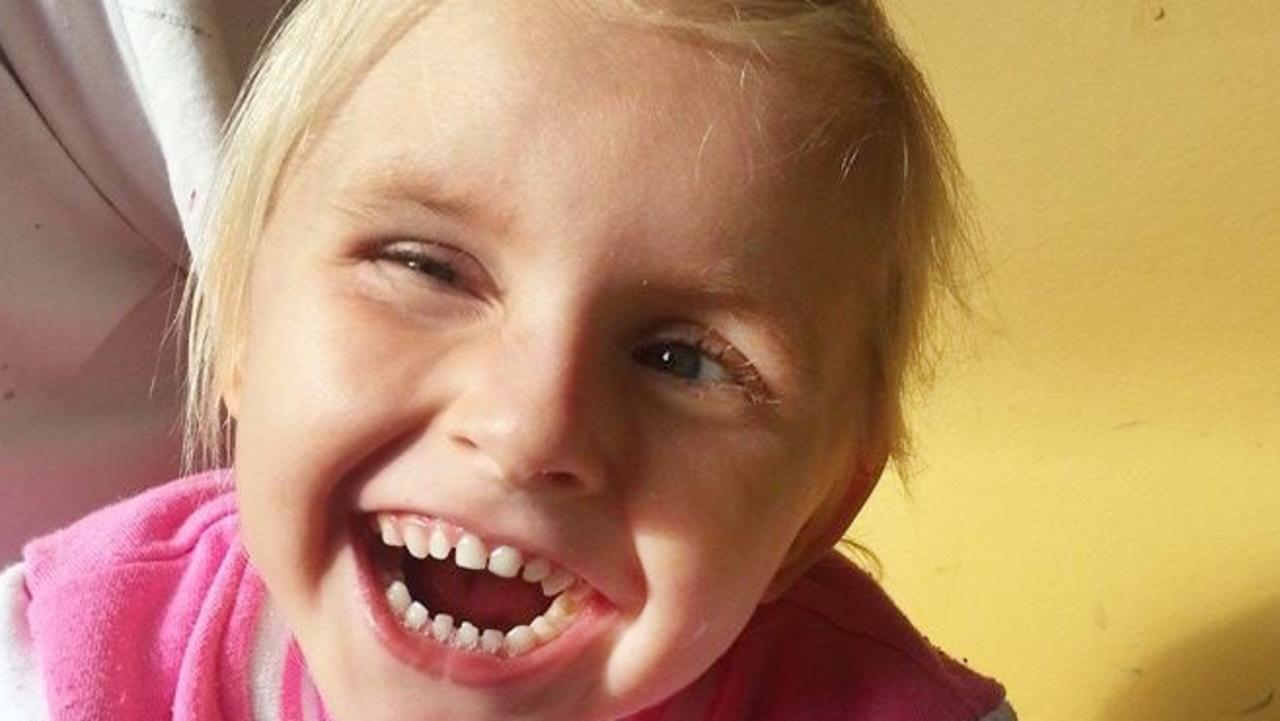 Police are appealing for anyone who saw Tiffani "Tiffy" Scholten in the past two years to come forward following the 12 year old's sudden death on the Gold Coast nearly five months ago.
Authorities were called to a Bellagio Crescent home at Coomera about 8pm on April after Tiffani was found unresponsive.
She was unable to be revived and declared dead by authorities.
Police noted at the time they found "no obvious cause of death" and that Tiffani had suffered from a "number of health conditions".
The Courier-Mail reported one of these conditions was Rett syndrome, a rare condition that affects a person's brain development.
But a crime scene was established at the Coomera property following Tiffani's death and Operation Uniform Zoysia was established.
Investigations are ongoing into the circumstances and cause of her death.
Detectives are now appealing to anyone who may have seen Tiffani between December, 2021 and April 18, 2022 to come forward.
They also want to speak to anyone, including children, who may have visited the Bellagio Crescent home or had interactions with the family over the past two years.
The Courier-Mail reported Bellagio Crescent residents rarely saw Tiffani outside of her home.
The Gold Coast District's Child Protection and Investigation Unit is investigating Tiffani's death, and the Crime and Intelligence Command's Child Trauma Taskforce is assisting.
Gold Coast District Vulnerable Persons Group Detective Senior Sergeant Greg Aubort said they are appealing for information to help "fill in some gaps" in the case.
"The death of any child is tragic and the circumstances are no different in this situation," he said on Wednesday.
"Every parent has a duty of care for a child in their charge, it's under law. That's certainly something we're looking at during the course of this investigation.
"With any sudden death it's incumbent upon us to leave no stone unturned."
Sergeant Aubort said they have received "various levels of cooperation" from the family.
He also confirmed police had never been to the home or encountered Tiffani prior to the incident.
Sergeant Aubort would not elaborate on the medial conditions Tiffani had been suffering from.
"Suffice to say we're in consultation with paediatric specialists and experts in the field of the conditions that we're talking about," he said.
"It's certainly a case that we need to separate the implications of the medical conditions that Tiffani was suffering from and any other possible factors that may be contributing to the death."
He would also not comment on whether any potential care Tiffani was on had stopped at the time of her death.
Police are still waiting for the final post mortem results from the pathology for a cause of death.
Originally published as Police launch fresh appeal into 12-year-old Tiffani Scholten's sudden death