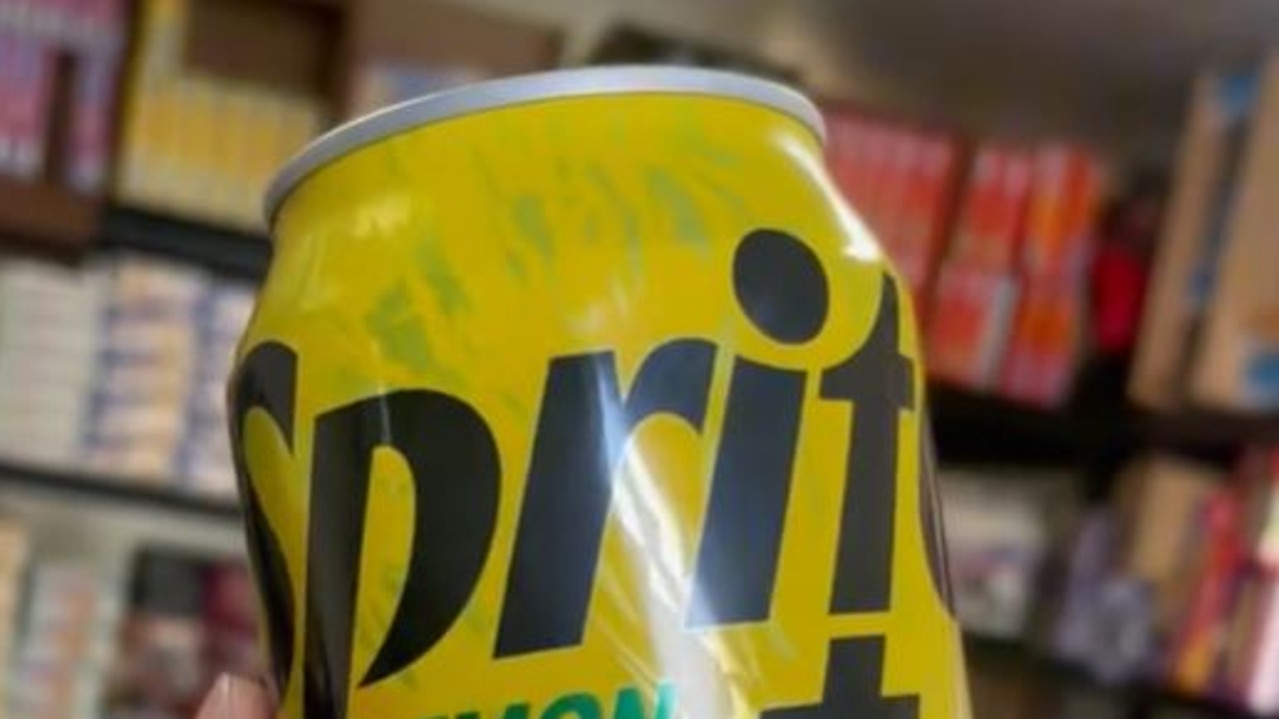 Shoppers have been left furious after Coca Cola announced it was discontinuing a classic Australian drink.
The beverage giant announced Lift, a popular lemon flavoured fizzy drink, would be completely phased out of supermarkets by the end of year.
Instead, consumers can now buy Sprite Lemon+ at Coles and Woolworths supermarkets, a variation on the traditional lemon and lime combination of Sprite.
The new Sprite variety has a "stronger" lemon taste than its predecessor and contains caffeine, a stimulant that wasn't found in Lift.
"After listening to our customers, our focus is on our new Sprite Lemon+ range, which we believe will be popular with our existing Lift drinkers," a Coca Cola spokesperson told news.com.au.
However, it seems Aussies aren't impressed by the axing, with many taking to social media after news.com.au broke the news to share their dismay.
Some labelled the move a "big mistake" while others said they would "turn their backs" on the Coca Cola drink and instead buy its competitor Solo.
"Coca-Cola is getting rid of the one of the nicest tasting lemon soft drinks for Sprite lemon drink I tried it it's ok but it no unique bittery sweat lift taste BIG MISTAKE !!!" one angry Twitter user wrote.
"Coca-Cola discontinued Lift in Australia? The hell, that was my favourite soda…" another raged.
As one declared: "The end of Australia as we know it!"
"First the Queen now lift #, is this the real life or is this just fantasy?" someone else mused.
However some said they would now be "forced" to buy Solo, refusing to try the new Sprite Lemon+ on offer from Coca Cola.
"That's it, I'm switching to Solo," one ranted.
"Bad move. Lift is awesome, Sprite is feral," an angry shopper claimed.
Among those who have already tried the new Sprite flavour, opinions were divided, with many saying it was "inferior" to Lift.
"Sprite lemon tastes like lemonade not Lift … grrrr," one wrote on Facebook.
"Sprite is horrible. Lift is much better than Sprite," another agreed.
The lemon drink category is popular in Australia after being inspired by "lemon squash", a non-alcoholic drink sold in Aussie pubs that is also known as "pub squash".
Lift is also sold in New Zealand where Coca Cola have confirmed there are no plans as yet to discontinue the item.
"Coca-Cola in New Zealand can confirm that Lift is not being discontinued here," the company told radio show The Edge in August.
Kiwi's reaction to rumours Lift was being cancelled had been strong, with many declaring they were "not okay".
"This better be a joke," one Facebook user wrote.
"I'm absolutely not okay with this," someone else said.
As one declared: "This is total bulls**t."
"This drink is irreplacable," another weighed in.
Originally published as 'Big mistake': Fury as Coca Cola axes classic Australian drink