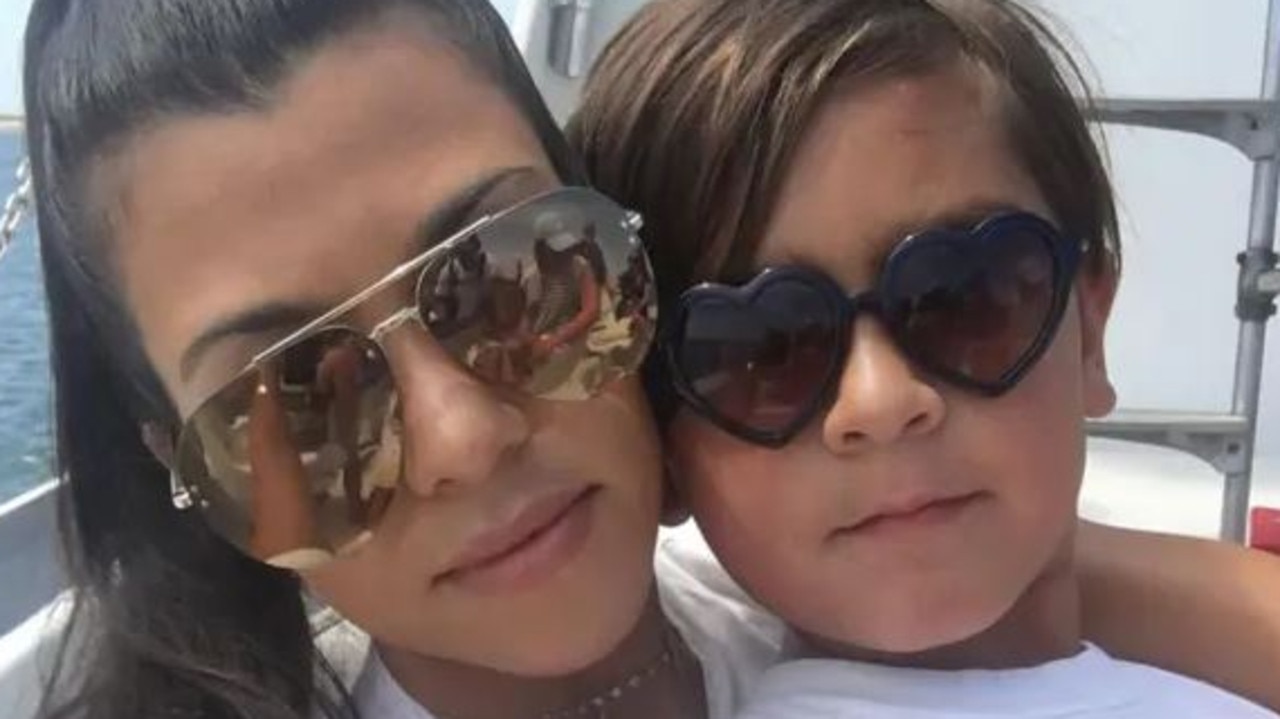 Kourtney Kardashian Barker has revealed the food she hasn't allowed her children to eat in over a year, despite their repeated pleas.
In an interview with WSJ Magazine ahead of the launch of her new supplement line Lemme, the 43-year-old made perhaps her most extreme parenting revelation yet, the New York Post reports – weeks after taking flack from other parents for letting her 10-year-old daughter Penelope contour her face with makeup.
"I was having my one-on-one time with my son [Mason] and he said, 'Mum, I need McDonald's french fries today, please. It's been a year since I've had it.' I was like, 'Today's not the day, sorry,'" she told Derek Blasberg in the interview when asked if she thought her kids are deprived of something by not letting them have it.
Stream the news you want, when you want with Flash. 25+ news channels in 1 place. New to Flash? Try 1 month free. Offer ends 31 October, 2022 >
The reality star discussed her whirlwind wellness journey, including her forthcoming fast that will exclude sex, caffeine and alcohol from her diet.
She also spoke about taking 30 supplements a day, her views on eating your own faeces (after her sister, Kim Kardashian, controversially told The New York Times she'd do it if it would keep her young), plus her processed food-filled childhood that inevitably led to her new line.
In the WSJ interview, Kardashian Barker recalled snacking on potato chips and Lunchables as a kid – perhaps a reason why she's so strict with her own kids' diets.
"It was the '80s! We had really unhealthy food in our house. Everyone ate chips and Lunchables and the animal cookies that were pink and white with sprinkles," she said, adding that she relished going to friends' houses where she'd feast on healthier snacks from an LA health food store.
When asked about the most extreme thing she's done in the name of wellness, Kardashian Barker recalled a five-day Ayurvedic Panchakarma cleanse, she said – and that she's gearing up to do it again in the coming months.
"It's all these things you can't do: No sex, no caffeine, no alcohol, no sugar. You've gotta eat this really clean, strict diet and you do it for five days," she said.
And when asked if it was hard to maintain the discipline of not having sex with rock star husband Travis Barker and abstaining from the trinity of food vices, Kardashian made it sound like a breeze.
"Yeah, kind of. But the reward on the other side – when you can't have something and then you have it, right?" she said.
"It's like I can't wait for all the obvious things, but then I also like the simplest things like I can't wait to have caffeine.
"It's definitely about moderation and being kind to yourself … If I'm going to Cabo, I'm definitely drinking margaritas and having chips and guacamole. It's all about the balance."
But, most days, you won't catch Kardashian Barker chewing on anything that isn't organic or without toxins.
This month, she's solidifying her salad-filled stance in the wellness market with the launch of Lemme, a line of all-natural edible supplements with ingredients like ashwagandha, organic lion's mane mushroom, vitamin B12 and matcha, among others.
The process for making the gummies was bizarre, though – during the testing process, the mum-of-three "would hold the product in my hand, and [my natural doctor] would see how it reacts to my body".
While the vitamin-rich mission may echo Gwyneth Paltrow's Goop prowess, Kardashian Barker couldn't be happier to support a fellow wellness boss whom she previously collaborated with on a candle, "This Smells Like My Pooshy", cheekily named for her website Poosh.
"Kim connected us, and [Gwyneth] texted me and said, 'I think it would be so empowering for women to show that teaming up together [has more of an impact than] pitting them against each other.' She felt really strongly about that, and I loved that," Kardashian Barker told the magazine.
"I just feel like there's so much room for everyone in that.
"We should be supporting each other!"
This article originally appeared on the New York Post and was reproduced with permission
Originally published as Kourtney Kardashian's son, 12, banned from eating Macca's fries