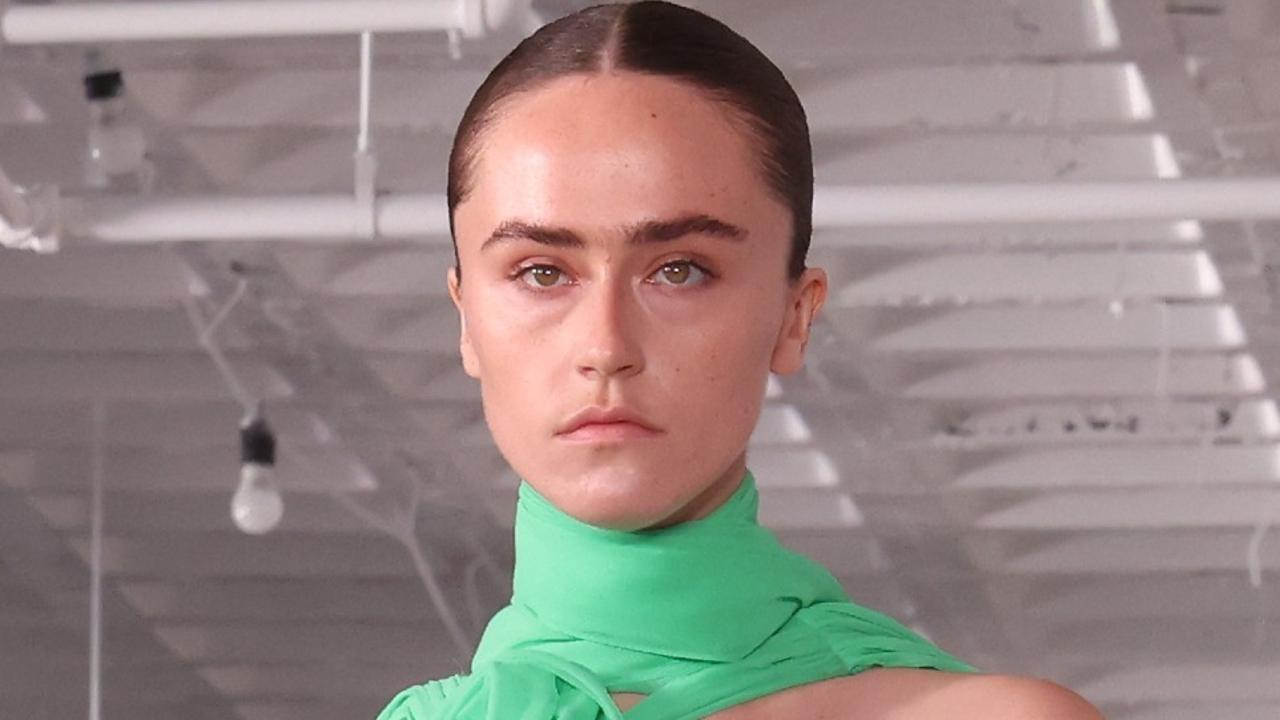 Ella Emhoff has made a stunning return to New York Fashion Week, baring her breast in a revealing outfit as she walked the famous runway on Saturday.
The stepdaughter of US Vice President Kamala Harris walked in the Prabal Gurung Spring/Summer 2023 show wearing a green scarf style top that exposed her chest to guests at the prestigious annual event.
Ella, 23, teamed the revealing top, that bared her midriff and featured a flowing train at the back, with a black mini skirt and matching gloves.
The budding model's hair was slicked back as she strutted her stuff down the catwalk in a pair of strappy heels that snaked her calves.
Her "breathtaking" appearance has been praised by fans, with some also spotting the revealing green top also gave a glimpse of a tattoo Ella has between her breasts.
"She looks amazing," one wrote on Twitter.
"Gorgeous," another agreed.
The Brooklyn-based textile artist and fine arts graduate signed with modelling agency IMG in February 2021 and made her New York Fashion Week debut not long after.
Ella's dad Doug Emhoff married Kamala Harris in 2014 and she was at her stepmum's side on Inauguration Day in January last year when she was sworn in alongside President Joe Biden.
The then 21-year-old captured attention on the day when she walked down the Capitol steps in a Miu Miu coat with embellished shoulders and people were blown away by her effortless style.
"My mood board was very 'little girl,' in a sense, a lot of scalloped collars and big silhouette shoulders and small buttons," Ella told Vogue of her outfit inspiration at the time.
"I was going for something girlier, to embrace my feminine side … because, like, how many times do you prepare yourself to attend an inauguration?
"This momentous of an event deserves a momentous outfit."
She has since gone on to dazzle countless times with her fashion taste and is now also dating GQ fashion writer Sam Hine.
Originally published as Kamala Harris' stepdaughter Ella Emhoff bares breast on runway